in seattle animal print
Mad Mac Maniac
Apr 21, 01:48 PM
yeah. I think a bit more "use" needs to be decided about these things. plus conformity to the look of MR.

They worked a bit funky too.
---
Tropical Fish Twitter
davepoint
Aug 14, 01:52 AM
You're telling me they haven't recouped costs for designing the things yet? Or that we should always have to pay..
---
leopard print twitter
I love the idea of a non-spoiling keynote-experience.

BUT

As I can recall, just after the keynote is posted online, there seem to be that much people viewing it that it just becomes worthless to watch. Such as: image hickups, buffering-probs, vid/sound synchronization-probs...

That is if you even can connect to the stream! Most of the times, the feed just wasn't accessible!

Don't you guys have that problem over there in the States? Maybe it is because I'm in the EU? It really sucks, I guarantee..

Last January's MWSF was so annoying - I couldn't pick up a reliable stream until about four days later... :(
---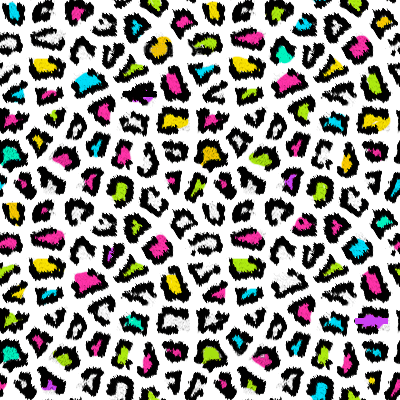 animal print backgrounds. neon
citizenzen
Apr 17, 12:49 PM
Does it really matter if somebody were gay?

Sometimes it would if their gayness was a significant part of their story, as it was in Alan Turing's case.

However, the event that will put homosexuality firmly in the annals of history will be the legalization of gay marriage.

Major social changes like that are hard to ignore.
---
pink animal print backgrounds.
Now, Gizmodo just posted another editorial. They are not just refusing to apologize, they are actually proud. Supposedly this is a an act of civil disobedience, a sign of their independence. Not only are they being immature jerks, but exhibit this self righteous attitude. It is just a prank, (actually it is not even a creative one) so it is not that big of a deal, but their new editorial makes them seem even more immature. I wonder if somebody is going to play pranks on them to show some independence of his own.

Linky (http://gizmodo.com/344447/giz-banned-for-life-and-loving-it-on-pranks-and-civil-disobedience-at-ces)

They should be writing political speeches, I had a tear rolling down my cheek thinking about how they're standing up to corporations
---
twitter backgrounds,
albusseverus
Jan 10, 05:41 PM
just goes to show, if your name is Think Secret and you have no corporate backing, Apple will hound you out of existence...

if you publish an unchecked story about the iPhone being delayed, causing a run on Apple's stock price...

or stuff up a trade show...

it's all just good fun... ??

it's hard to know the best way to treat this... ban them and give them MORE publicity? or boycott their site...

Kevin, can we have a negative Digg option... I want UnDigg
---
animal print backgrounds.
Wirelessly posted (Mozilla/5.0 (iPhone; U; CPU iPhone OS 4_2_1 like Mac OS X; en-us) AppleWebKit/533.17.9 (KHTML, like Gecko) Mobile/8C148)

Yes, it's Apples highly erratic priorities that are puzzling.

Their extreme hypocrisy and superiority complex that causes them to go into denial in so many cases.

They stonewall and refuse to operate in a candid & open way with customers. Instead they practice silently hiding as many of their issues as possible.

Apples one true area of brilliance is their masterful art of marketing. In the finest example of typical American deceptive advertising, Apple describes their products as "magical & revolutionary".

What a crock.

They can't or won't even build a cool running MBP, after years on the market.

http://forums.macrumors.com/showthread.php?t=1105643

I won't get into a furball over your post. Which large tech company operates in a candid & open way with customers?

The one's that license out their OS and dont give a sweet damn about User Experience, beyond what the absolute lowest sticker price will allow. Right?

No?

Ok.
---
Layouts,animal print,vintage
VideoFreek
May 4, 03:11 PM
Are you an NRA member?Not at all, I despise the NRA and I don't even own guns. To be clear, I feel Dr. Choi should be free to ask such questions without losing his license or going to jail; likewise I should be free to decline to discuss such matters with him.
---
download this Zebra+print+
TheSideshow
Apr 22, 06:31 PM
Sorry to break it to you but a device that records my location and saves that for reporting back, or for someone else to read is a serious breach of my privacy. As I stated, the police were fully aware of this, making this privacy breach more big brother like then anything else.

If anyone else were doing this, you'd be crying foul so fast but because its your beloved apple, they get a pass for recording your locations :confused:

Cue LTD bringing up other companies' products that didn't match Apple's in one way or another.
---
Leopard Animal Print Twitter
This totally reminds me of when capitalism goes too far...
---
pink animal print backgrounds.
aristobrat
Jan 12, 08:01 PM
So I'm told, but A) 3G phones are backwards compatible with old GSM networks. Mine switches between 3G/regular GSM constantly when I'm at home, as I live very close to a base station but far from the nearest 3G mast. Hence they should just stick a 3G 'sleeper cell' in there for (near) future use... and B) I respect that Apple is an American company, but they peddle their stuff all across the globe. Every little itty bitty iPod has 21 languages built in. When Apple Store closes down for maintenance it happens simultaneously all across the globe, and when it pops back online again the new products are available in all countries. Never in Apple's history have I seen them do something as US-centric as this - heck, we're not getting it until 2008! Strange, pretty damn alienating, and it had better not become a habit.
Apple's iPhone launch is no different from any other phone launch -- it appears to be going world region by world region. Europeans get all of the awesome new Nokia and Sony Erricson phones months/years before the US (assuming they make it here at all), so you're wasting your breath by complaining that the iPhone is coming to the US first to this American. I didn't find it fun getting (or paying for) the latest Windows Mobile device from eBay UK or Expansys because neither of the two GSM carriers here wanted it.

Since the quad-band EDGE iPhone Apple announced Tuesday would work quite well 'as is' on your overseas GSM network, I'd imagine that the delay to 2008 would be so that they COULD put in 3G for you. Properly. Not some crazy idea about a super secret 3G chip to be enabled later. Especially since your 3G runs on entirely different frequencies than the US.


or did i miss the step where you could record tv shows and put movies on it from your dvds ?
Not to threadjack this into an Apple TV thread, but the Apple TV appears to stream/store anything that can be played from in iTunes, and there have been ways to get your own TV shows and DVDs into iTunes for awhile now.
---
Rainbow Cheetah Print Diamond
Did you read my post?

My point is - that if the switch to turn off Data Roaming was the one that failed, people wouldn't be divided. I think pretty much everyone would point the finger at Apple for it's failure to QA the "off switch"

The Location Services on/off switch did not work. Period. And yet people want to make this about people not reading the EULA.

Maybe you missed when I wrote "IF" in that sentence?

ETA: you changed your post. The point is the same. Read above. The OS had "bugs". They are being fixed. That's important. Apple "promised" via the EULA that the location services could be turned off. It doesn't matter whether the data collected is useful or not. What matters is if they offer a way to turn it off, it should turn off. It didn't.

The analogy is correct. Some might consider their personal data of value - just like money is.

I changed my post because when I read it again I realized I misunderstood what you were saying. I thought I had edited it before anyone read it. My apologies for that. Still, I stand by my edit. I don't think the two situations are comparable.
---
and blue leopard print,
The biggest problem with Windows is Microsoft doesn't design Windows for consumers. The biggest chunk of their cash-cow comes from the enterprise. And the Windows desktop platform reflects that.

That didn't change with Windows 7. What's sad is they have a lot of innovative consumer-focused product teams (Media Center, Zune, XBOX, Live, Bing, Auto Collage, Windows Home Server, etc) that don't work together and don't have enough clout to make their projects prominent. They should let those guys develop the next consumer version of Windows instead of just throwing their different projects into Windows sporadically or in most cases optionally.

Take the Windows Live components:

Windows Live Family Safety - Should be integrated into 7's Parental Controls
Windows Live Mail, Mesh (Backup), Messenger, Movie Maker, Photo Gallery - Should be included on the default "home" version of 7
Windows Live Writer - Should be included as an optional install

http://explore.live.com/

Then you have the optional Zune jukebox, which should be the default media player in 7 instead of Windows Media Player. Windows Media Player in 7 has a really neat "remote media" feature (think Back to My Mac meets your iTunes library), but no one knows about it or how to use it. And it's not present in the optional Zune jukebox software and isn't compatible with Windows Phones or Zune devices (obvious oversight there).

http://windows.microsoft.com/en-US/windows7/Stream-your-media-over-the-Internet-using-Windows-Media-Player

http://www.zune.com

Then there's Media Center, which really should be updated to use the newer Metro UI and adopted to be the front-end media experience on both the XBOX 360 (and I'm not talking RDP-like Media Center Extender functionality), PC (for DVD/Blu-ray playback, etc) and possibly tablet UI.

http://www.microsoft.com/windows/windows-media-center/get-started/default.aspx

There's Microsoft Research's Auto Collage, which should be included as a plug-in for Windows Live Gallery instead of a $20 separate program that no one knows about.

http://research.microsoft.com/en-us/um/cambridge/projects/autocollage/

The "Drive Extender" technology that Microsoft recently pulled from Windows Home Server should have been how future versions of Windows handle hard drives (no more drive letters).

http://en.wikipedia.org/wiki/Windows_Home_Server#Drive_Extender

Why Bing photos/themes aren't prominent in Windows 7 or the default wallpaper in 7 I'll never know.

http://windows.microsoft.com/en-US/windows/downloads/personalize/themes

Don't get me started on the lack of Security Essentials being pre-installed as part of the default "home" version of Windows.

http://www.microsoft.com/security_essentials/

The list is endless. It's like someone is asleep at the top. And the rest of Microsoft takes the attitude of "We make that? OK. Well, let's just throw it up on the Web site."

Yes indeed. We all know it's an unfocused mess. Preaching to the choir.

However, it's good to remind everyone of that now and then. I hate it when MS fans get their hopes up for nothing. Like with the Zune, etc. And pretty much everything else they've half-assed outside of videogames and boxes to play them on.
---
Click Layout To Preview!
According to the new features list for Aperture 1.5

"Run Aperture on any Intel-based Mac. Any desktop, including Mac mini, iMac, and Mac Pro. Or any notebook, including MacBook and MacBook Pro.
"

Technically my POWERMAC G4 can run iMovie, Keynote, and other mac software. RUNNING and FUNCTIONING (at a reasonable speed) are two totally different things. iPhoto takes a day to get going. I can't imagine aperture.

Anyway... I don't want to ruin anybody's happy day, but the reality is, if you don't have the latest and greatest Apple Machine, the current software runs pretty slow.

Go to the Apple store (yes, this means some of you will have to leave your apartment) and try running this software on a mac mini. Don't get depressed when it takes your entire lunch break to start the software. Forget about moving stacks of photos around and editing. As I mentioned... I had problems with the G5 QUAD and the original aperture at my Apple Store in Seattle. THEN AGAIN... they haven't updated half the things in the store. SLOPPY SLOPPY SLOPPY.

Just a thought.
---
Click Layout To Preview!
LOL - you make it sound like everyone else just copies Apple: Other companies are inventive, for example, the company behind Kinetic, or Nintendo ( first 3d game system not requiring glasses ), or Amazon for making the first popular ebook reader device, or sony

Apple are highly visible and of course, they do make innovative products but I wouldn't go as far to say "the only company".

Exactly. Apple are just highly visible. Looking around my studio now and scanning through the tools I use at work I see lots of advanced tech that Apple doesn't use;

Microsoft Kinect, Playstation Move, Bluray, 3D display, Wacom, decent headphones, HD video camera, DSLR.
Then there's Haptic/tactile feedback for touchscreens and OLED that they could be taking advantage of...
---
Click Layout To Preview!
JulianNeef
Apr 5, 04:23 PM
Would be LOL when this was a paid app :P
---
See twitter background more
124151155
Apr 16, 11:17 PM
I'm aware that these are fake, but I think this is what the next iPhones are going to look like - following the design of the iPad...
Hopefully there will be a 128GB model, I'd definitely be getting one of them =D
---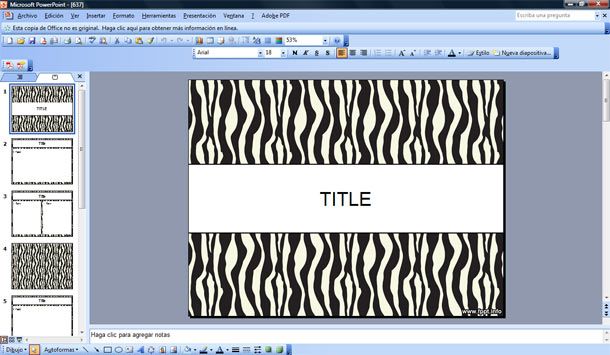 ackgrounds; animal print
In terms of Apple's DRM however, I think you'll find that each type of DRM is a platform. Much like CDs, cassettes, and so on. I can't play vinyl in my CD player, however I can make a recording of the output, much as I can burn a CD from iTunes of iTMS purchased music.
There's two important things here though... what you can do, and what you can do legally. Plus, any "red book" CD can be played on any CD player. And anyone who wants can make a CD. That's not the case with Fairplay (the iTunes DRM), or pretty much any DRM on the market right now.

And Lyra... OMG. You don't seem to have any grasp of the situation and are pretty keen on making some very insulting remarks. To suggest Apple (or any other online store) drop a region just because they can't be bullied into changing their local laws to suit a large multinational company is completely insane. You're loco.

And just so everyone knows, I'm not from the US or the EU. I'm not taking sides, and I'm not getting involved in the "my country is worth more to iTMS than yours". ;)

As others have mentioned, these things have a tendency to act as test cases. Once one country sorts this out, others will follow.
---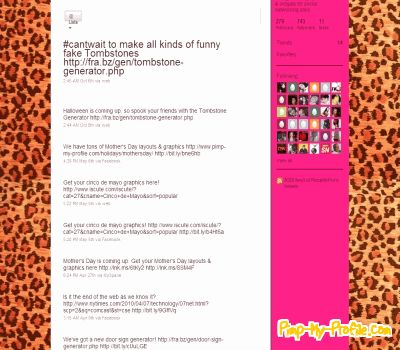 Leopard Print/hot pink.brown
The main problem with the "slider" idea is that it wasn't intuitive which selection was active (since we're so used to a depressed icon indicating selection). I like the concept of a slider; it reminds me of the old tile games. Perhaps a compromise would have been to have the selected item's text glow, as if a little LED were behind it. That would have made it really clear which item was active.

Exactly what I was talking about. :)
---
rhett7660
Apr 21, 12:09 PM
Could have been worse guys, they could have put in a Facebook "Like" button. :D

They actually one upped Facebook. We also have a dislike button!
---
http://www.iphoneforums.net/img/verizon-iphone-4-large.png
Verizon iPhone 4 - 32gb LOVE IT!

http://thegamerwithkids.files.wordpress.com/2010/10/power_support.jpg
Screen protector, looks nice and dosen't ruin the display quality

http://www.gitiphone.com/wp-content/uploads/2010/11/Incase-Snap-Case-for-iPhone-4.jpeg
Incase Snap Case for iPhone 4
---
JonasLondon
Oct 11, 04:40 AM
I work at Best Buy and I've messed with it. It's actually pretty cool until you roll out the giant piece of crap that is the speakers.

Anything with built in speakers should be confiscated and trashed. How I dislike these wanna-be cool guys on the busses playing their Gangsta HipHop through tiny horribly sounding speakiers on full blast. I'm telling one off every week... it works, but why they can't just get headphones is beyond me... :mad:

sorry for the rant, bring on a nice iPod Video with NEF/RAW reading capability for us photographers, I'm a waiting customer. And yes, a smaller MacBook with 10 hour battery life, non-reflective screen and a graphics card to use it with Aperture/RAW would be sooo nice... :)
---
Maybe the winter interns held an app contest and the winner was guaranteed an app in the app store... :confused:
---
SuperCachetes
Apr 25, 09:46 PM
No, I expect human beings to try and stop another from being seriously hurt.

This.

There's entirely too much "not giving a **** about each other" in this world. Social class, race, employment, on-the-clock/off-the-clock should make a **** of difference when it comes to human compassion. At least in theory...

Stay classy, Baltimore. :rolleyes:
---